"Maybe it will go away in time" and "Learn to live with it."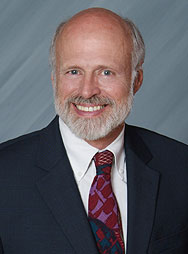 In 1977 we were hit head-on by a 16 year old girl passing on a curve, driving on the wrong side of the road. I was ejected out the door and into the street after taking the steering wheel in the gut and cracking my head on the door frame on my way out. I came out of that with a 24 hour, all day all night headache that would not go away. After 60 plus days of this all my doctors could say was "Maybe it will go away in time" and "Learn to live with it."
I was 27 and learn to live with it was like a death sentence. Fortunately someone at work told me that his wife used to have headaches, she went to a chiropractor and now she was headache free. I went only in desperation. He saved my life and I decided to go back to college to get the additional schooling I needed to get into a 4 year chiropractic college.
Dr. Maurice Cyr's Education
I had graduated from Providence College but I had not taken the 2 years of science courses I needed to get into Chiropractic college. I took the two required years of Chemistry simultaneously plus Anatomy and Physiology. During this time I visited several Chiropractic colleges and discovered (to my dismay) that Palmer College of Chiropractic in Davenport, Iowa was where my future would begin.
At Physical Rehabilitation & Health Center We enjoy fixing problems that people did not expect relief from because they were unaware of the relationship of the internal organs to specific spinal joints or muscles. For example, a person will come in with back pain and their constipation or frequent urination or menstrual problems will also resolve. It is also very satisfying to treat children and infants. Many problems that show up later in life had their beginning in an accident which, at the time, did not appear to be a big deal but was, in fact, when a muscle or joint injury began a slow cascade that eventually, years later, resulting in arthritic joint and disc degeneration and pain. We have treated patients from 6 weeks old to 94 years old.
Chiropractic Care at Physical Rehabilitation & Health Center can help you
You will hear at the office from patients of many cures thought to be miraculous but which for us can almost seem routine because those types of cures happen here all the time:
Bed wetters
Digestive problems
Chronic headaches
Carpal tunnel syndrome
Heel pain (just to name a few)
Chiropractic Miracles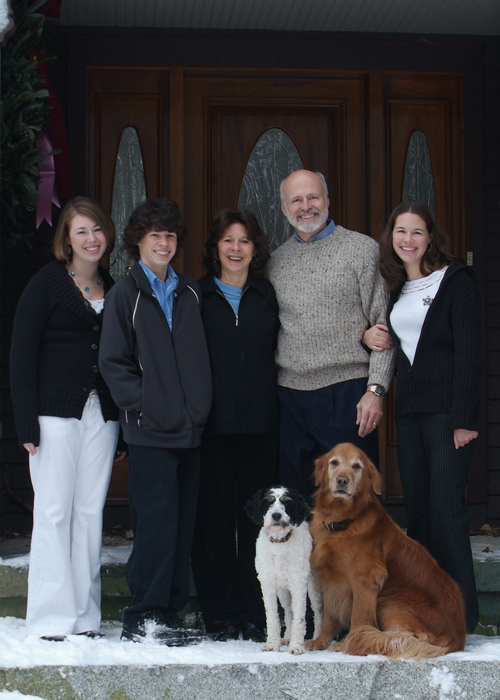 ​The two most "miraculous" cures are a tie between a young boy and an elderly woman. The boy was brought to us straight from the Ear, Nose and Throat office with hearing loss confirmed by audiology testing machine. We knew that the side of the top bone in the spine is directly behind the ear and that the first person to receive a chiropractic adjustment in 1895 (in Davenport, Iowa) was a deaf man. One adjustment and the boy regained full hearing which was confirmed by the same testing.
The other most amazing one adjustment result was to a woman brought to us on a stretcher. I had been treating her two daughters for injuries sustained when their car was rear-ended and they asked if I would treat their mom.
Our conversation went like this: "Sure. I'd be glad to examine her. What's the problem"? "She can't walk". Now there are many different types of back problems; some can walk but not sit, some can stand but not walk, some can walk but nor lie down, etc."No, doctor. You don't understand. She can't stand up or walk. A couple of days ago she fell down the stairs, we put her to bed and now she can't walk or even stand". "How are you going to get her here"? "If you agree to she her we are going to hire the Brandon Rescue Squad to bring her". Long story, short. The ambulance drivers wheeled her in on a stretcher, down the hall and we lowered the adjustment table to the horizontal position so that she could be transferred and placed prone.
No regular exam would be possible. My exam did show that I could not raise her legs at all. I did very gentle manipulations to her sacroiliac joints and then it was possible for me to raise her legs slightly; additional manipulations continued to increase the range of motion until I felt confident enough to raise the table while supporting her entire spine. She stepped off the table and could walk! All of this took about five minutes. The ambulance drivers were bug- eyed to see her walk back up the hall. The funny part was that they had not brought shoes and socks for her so she had to leave the office on the stretcher!
Can we promise you a miracle? Of course not. We haven't even met yet. But miracles happen here all the time. We are proud to have been voted "Best Chiropractor in the Rutland Area" 17 times.
More About Dr. Mo
I love to dance and that is how I met the great lady I married in 1983. We have three children, two have graduated from College and the third is a junior at the University of Hawaii in Honolulu. We have traveled with our children to Spain, Scotland, Mexico, Italy, the Canary Islands and on safari in Kenya. They have all traveled to Europe with school groups.
Here's a video of me dancing with my daughter at her wedding in July 2012:
I love Summer. And Winter. And Spring. And Fall. In the Winter we ski and snow shoe and ice skate. Summer is the time for lakes and beaches; hours in the surf is my definition of a great day. My most favorite time of year is early Spring when the flowering trees are in bloom and there are a dozen different colors of green. We have two ponds and a waterfall in the woods behind our house and many hours are spent hiking the trails in those woods.
Enough about me! Thanks for visiting our site and I hope I'll have the opportunity to meet you in person and discuss your specific health challenge.
Contact Physical Rehabilitation & Health Center today to make an appointment.